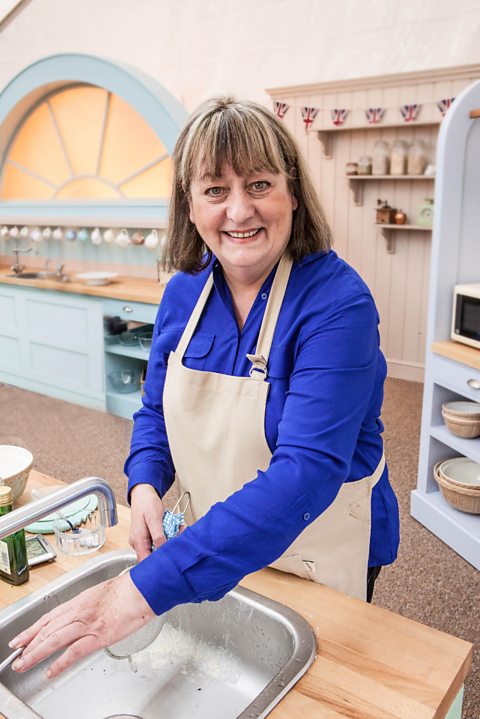 A bit of a shock this week on Great British Bake Off, as last week's star baker Marie was sent packing after three decidedly ordinary bakes.
She shall be missed, mainly because of the amazing faces she pulled each episode. I too have a face that expresses every fleeting thought and passing fancy: it can be a burden to live with but is always good for a chuckle. There had been some controversy after it emerged that Marie had received a small amount of training in the past, with some questioning whether this meant she should be excluded from the competition. It sounds like a mountain from a molehill to me; either way, it certainly didn't help her this time.
Anyhow, this week's challenge was to bake biscuits, which is generally an easier proposition than baking the perfect cake. The judges upped the ante by requiring the contestants to make a literal box of biscuits, with very mixed results. Alvin overstretched himself but produced beautiful brandy snaps to secure his return next week, while Flora had created something very impressive that managed to crack in half at the last minute. Trust me, I could do no better.
My GBBO challenge this week is to make the twice-baked coffee accompaniment of biscotti. I've turned to a Good Housekeeping book for the recipe and plan to follow it in all its glory tomorrow. I quite like this book as it has recipes ranging from the stupefyingly easy to the 'not in a million years' hard. These biscotti should be on the easier end of the spectrum, as long as I can fight my inner nature and allow them to cool properly after the first stint in the oven. They warned on GBBO that trying to cut the slices before they have cooled down is likely to cause them to crumble and split, but I always want to go ahead with the recipe straight away. It's why my icing ends up pooling around the cake rather than sticking to it. At least I know my weakness and can try to tackle it. Results to follow.
Speaking of results, let me mention that, as of Monday 17th August, I still weigh 11 stone (69.9 kg). In a world of so much baked temptation, I thank the Lord for gyms.